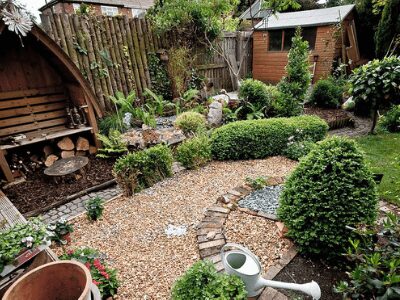 Tips to Start Urban Horticulture/ Gardening: We've been thinking about Urban Horticulture. We've been talking about Urban Horticulture Types. We all know Urban Horticulture's scope and significance. Since there are numerous benefits of Urban Horticulture, we have no choice but to start Urban Horticulture. But is it easy to get going anywhere? Is it easy for someone to start? Is it really easy to start at any time? No one really knows about this. Hence to throw some light on the same, we have tried our bit. Whatever we have gathered, we are putting it in here.
Best Vegetables to Grow in Small Spaces
Tips to Start Urban Horticulture/ Gardening:
We are going to let you know the process. It is for sure. But before that, You ought to know some stuff that really will help you. That's why we've provided some tips for Start Urban Gardening.
You should select a piece of land with some open space in your home.
It should have a good water supply.
Require some special Gardening Equipments.
Also, have few Garden Containers.
While you should have some natural fertilizers.
Few varieties of ornamental and vegetable plants.
Special interest on the same which is the most important to start Urban Gardening.
These are some of the tips, rather Requirements to Start Urban Horticulture/ Gardening. Now comes the actual part of the guide to starting Urban Horticulture. To know better, you have to have a glance at the information below.
How To Start Urban Horticulture/ Gardening:
It is very important to start this kind of new concepts in the cities. There is a grave situation that we all are facing with the rise in pollution. Out of many, this will counter the pollution in a better way. Now we will let you know How to Start Urban Horticulture in High Traffic Areas.
If you have any open space in your home, you should start this process. Perhaps it's your patio, deck, or even terrace.
First of all, you should clean that open space properly. Remove any stubbles or weeds from the piece of land.
If it is a land, then you have to wet it with water.
Since you have left the piece of land to wet, you have to make a design to plant the plantlets or seeds.
Dig small holes in the ground to sow the seeds or to transplant.
After sowing, you add some bio-fertilizers and water it.
Make way for plants to get water, create some plant protection.
Since you have sown the seeds, water the area daily for about a week.
Once the seeds germinate, you should provide both water and fertilizers.
By following this procedure, you can plant either ornamental or vegetable crops.
These are some of the steps you can take at home to start Urban Gardening. We covered most of the steps you're going to need. Furthermore, you can check the below link to know more.