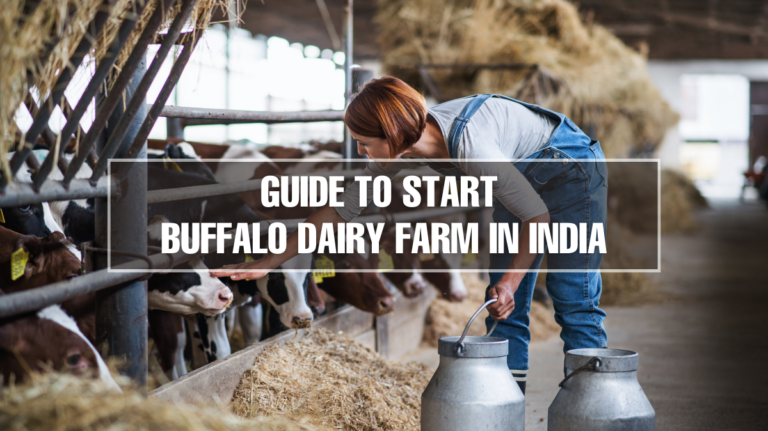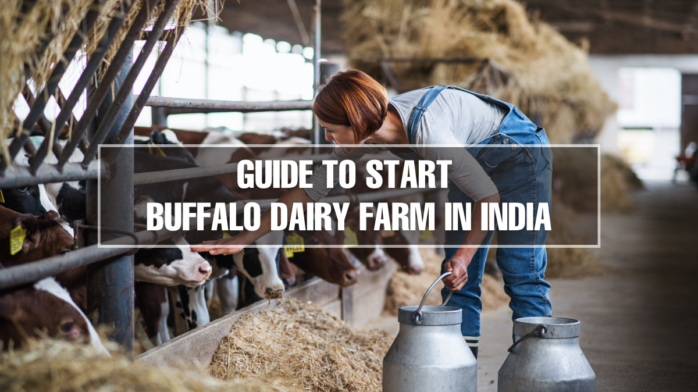 What is the Commercial Buffalo Dairy Farm Cost in India: Now most of young entrepreneurs are eying Agri-Business. This is mainly because of the opportunities Agri-Business is providing. Also, the State Governments and Central Governments are helping the cause with loans and subsidies.
The Murrah Buffalo Dairy Farm Project Report is the best out of any such incentives. Later, we provided a piece of information about Buffalo Dairy Farm's number of advantages. When you open the link and read the benefits, you'll understand whether or not to begin it.
Daily Operations in Buffalo Dairy Farm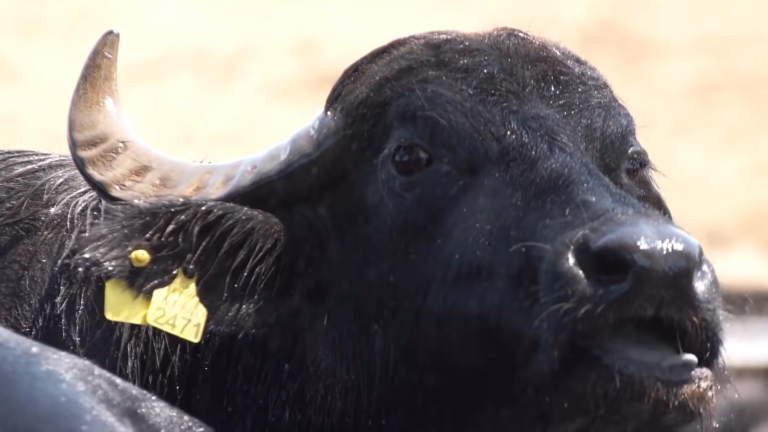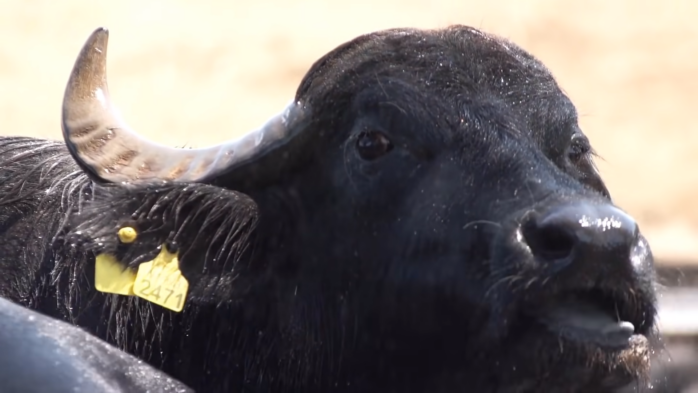 In case you have decided to Start the Buffalo Dairy Farm, then the main question that you will encounter is the Cost of the Buffalo Dairy Farm. You have to calculate the cost of starting a dairy farm before starting. You'll get a Buffalo Dairy Farm Model concept with that.
To do this, you need to learn the data on the 100 dairy farm buffalo project or 20 dairy buffalo project study. You can either start 5 dairy farm buffalo or 10 dairy projects buffalo once you get to know these details. You could apply for a Buffalo dairy farm loan if you don't have enough cash. In addition, check below to see the price of developing a dairy farm in India.
What is the Commercial Murrah Buffalo Price:
From the above table, you can get to know the Cost of Commercial Buffalo Dairy Farm for Beginners. We have given Dairy Farm of 10 Murrah Buffalo Information. In addition, see below for detailed information on the price of Buffalo Dairy in India.
Cost of 10 Murrah Buffalo Dairy Farm @ 500 sq ft:
According to the most modern dairy farm in India, you should not go for the big numbers. You should start off with small numbers. You can either try for 10 Buffalo Dairy Farm or 50 Buffalo Dairy Farm.
In case you want to Start 10 Buffaloes Dairy Farm, then you will require 500-600 sq. ft. This is only for the Buffalo Shed. You should have an additional 1 acre for growing forage crops which will serve as the feed. Furthermore, check the below-split costs of Buffalo Dairy Farm for Beginners.
1. Dairy Farm Shed Construction Cost: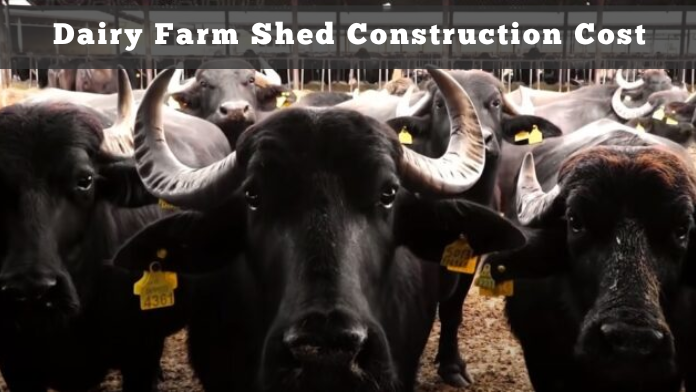 The cost of Mild Sheet Painted Buffalo Shed is Rs. 300/ sq.ft
The cost of Steel Buffalo Shed is Rs. 140/ sq.ft
The cost of FRP or Steel or Wood with a Modular Panel is Rs. 160/ sq.ft
2. Cost of Buffalo Breeds in India:
The cost of Murrah Buffalo is Rs. 90,000 (20 Liters Milk per day)
The cost of Jaffrabadi Buffalo is Rs. 80,000.
Cost of Murrah Buffalo is Rs.50,000 (15 Liters Daily milk yield)
The cost of Black Heifer Buffalo is Rs. 30,000.
The cost of Desi Buffalo breed is Rs. 25,000.
3. Cost of Buffalo Feed: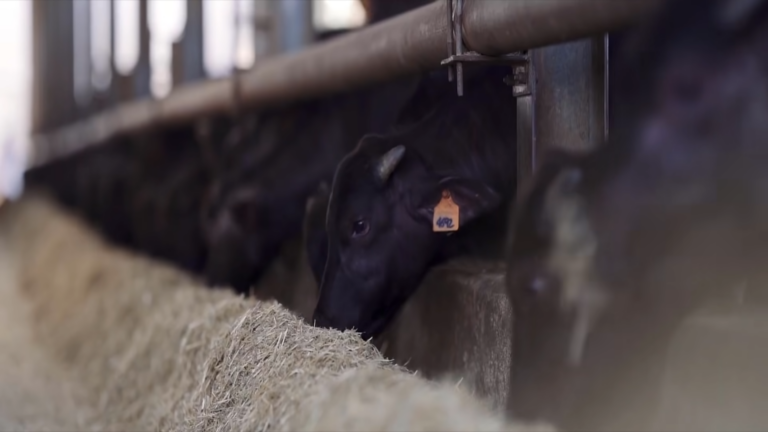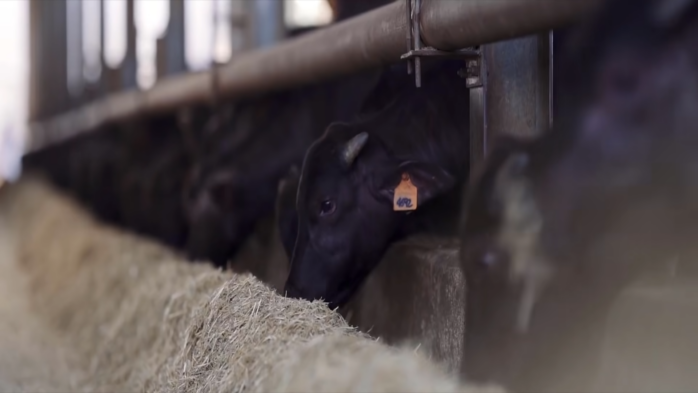 The price of feed varies during lactation and in the dry period. You have to provide Green Fodder, Dry Fodder, and Concentrate Feed. The price is not more meager. Also, you are growing your own forage crops. Hence you will not incur any costs.
4. Cost of Labor:
Buffalo Dairy Farm requires skilled labor. Also, it requires labor who can do long hours of work. Hence labor cost for Buffalo Dairy is more. You require a total of 2 labors for 10 Buffaloes. The cost of Labor is Rs. 250/day for Male while Rs. 200/day for females.
5. Miscellaneous Costs: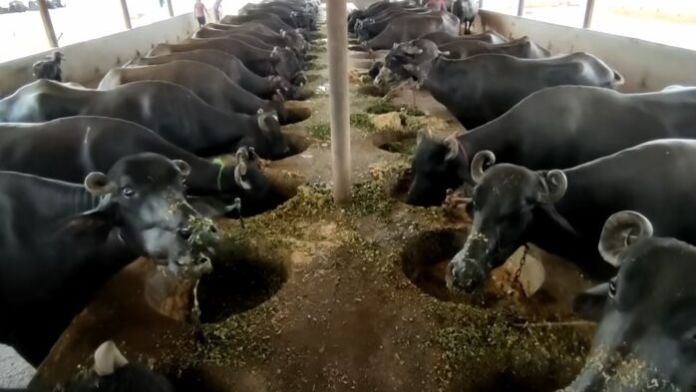 These are the costs that you have to add while you are calculating the cost of setting up a Buffalo Dairy Farm. These costs include consultation charges of a veterinarian, cost of vaccines, and other medicines. Cattle's coverage also falls under this Murrah Buffalo Dairy Farm's Other Costs.
On the whole, The Total Murrah Buffalo Price is about Rs. 8,70,000 – 9,00,000.
The Factory Buffalo Dairy Farm Prices are all about this. If you have any concerns about this, you can use the comment section to contact us. In addition, see below for more information on Buffalo Dairy Farming in India.
Branding and marketing
You should decide what branding and marketing strategy you want to use. You can either go with a traditional approach, or try something new and innovative. You also need to decide which products you want to focus on. Some popular products include yogurt, condensed milk, butter, cheese, and cream.
FAQs
1. Is buffalo dairy farming profitable in India?
Buffalo dairy farming is a growing industry in India, with potential to be profitable. Buffaloes are well-suited to the climate and soil of India, and their milk is high in fat and protein.
2. What is the cost of 1 buffalo?
The cost of a buffalo varies depending on the size, weight, and breed. A heifer typically costs $150-$350 while a bull can cost $1,000-$2,500. The average cost to slaughter a buffalo is $1,200.
3. How many cows and buffaloes are needed to start a business?
A dairy business in India can start with either cows or buffaloes. A dairy farm that is dedicated to raising cows typically needs around 80-100 head of cows, while a farm that raises buffaloes typically needs around 30-50 head. Additionally, the size and layout of the farm will vary depending on the specific requirements of the dairy industry.
4. Do Indians eat buffalo meat?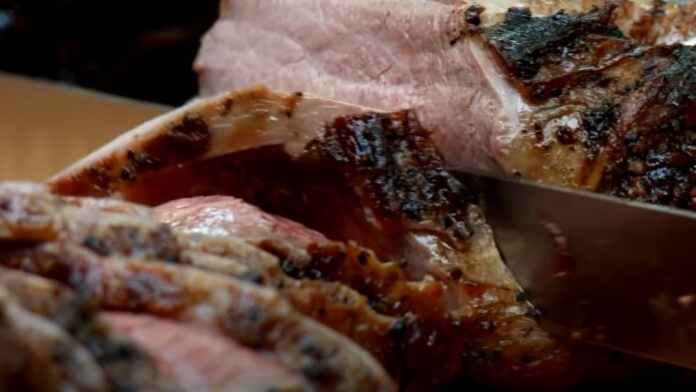 Buffalo meat is a popular food item in India. Indians eat buffalo meat as a part of their regular diet. Buffalo meat is also used in traditional Indian cuisine.
5. What are Other Profitable Business in India?
There are many profitable businesses in India that can be started with a small amount of investment. These businesses include dairy farms, poultry farms, and fruit orchards. Dairy farms produce milk and other dairy products, while poultry farms produce chicken and other poultry products. Fruit orchards produce fruits such as apples, bananas, grapes, and pineapples.
Conclusion
While starting a buffalo dairy farm in India is not without its challenges, it can be an incredibly rewarding experience.
 If you are ready to start your own buffalo dairy farm and make a real difference in the lives of local farmers and their families, this is the article for you. Thank you for reading!