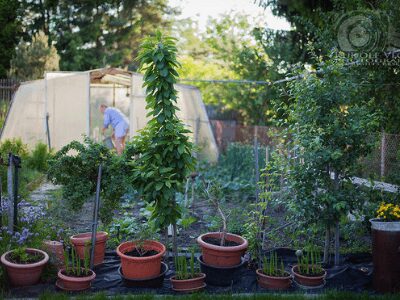 What is the Cost of Starting Urban Gardening: Doing something with the increase in emissions is very critical. This is mainly a bit high in urban areas. The reason, we all know, the lack of trees or green cover. Horticulture must, therefore, be incorporated into our urban areas. Not many people know about the Importance of Horticulture in Human Life. Ths Urban Horticulture is the best example of this. We gave information earlier on How to Begin Home Urban Gardening. We hope that piece of information is helpful to you. Now we've come up with the cost of Urban Horticulture that you need to bear.
Rough Idea of Urban Horticulture Cost:
Though this gardening will not cost you much, it is better to know what it is. Hence we have come up with some rough calculations. You can have a look at it before starting the Urban Gardening at Home. This will ease your process and efforts.
Best Vegetables to Grow in Small Spaces
Depending upon the varieties of Vegetable Crops and Ornamental Crops, the Cost of Seeds is about 100-300 rupees. Again, this is not as per the weight of the Seeds. This is purely based on the quality and type of seeds.
While you will also require Containers for Urban Gardening. Hence you should buy them which comes at 200-400 rupees. You have to buy containers according to the number of plants you want to grow.
You need Gardening equipment like Gloves, Shoves and other things. While you can buy them at the local market.
You should also have fertilizers. It is best not to buy chemical fertilizers. Instead, opt for biofertilizers. For a small packet of Biofertilizers, you will have to spend about 300 rupees.
On the whole, you have to spend about 2000 rupees to start the Urban Horticulture.
Urban Horticulture Cost
Tips to Start Urban Garden at Home:
It is best to start a small one. Since you do not have much knowledge and time, it is best to start small.
Read more about the Urban Garden from the various columns.
You can also have some guidance from the other growers.
Include your family members which will bring you all together and also helps in the gardening.
These are some of the things that you have to consider to minimize the Urban Horticulture Cost. Furthermore, check the below link to know more about the same.
List of Best Vegetables To Grow In Small Spaces
Check products for Gardening in Amazon.comCheck products for Gardening in Amazon.comCheck products for Gardening in Amazon.comCheck products for Gardening in Amazon.com