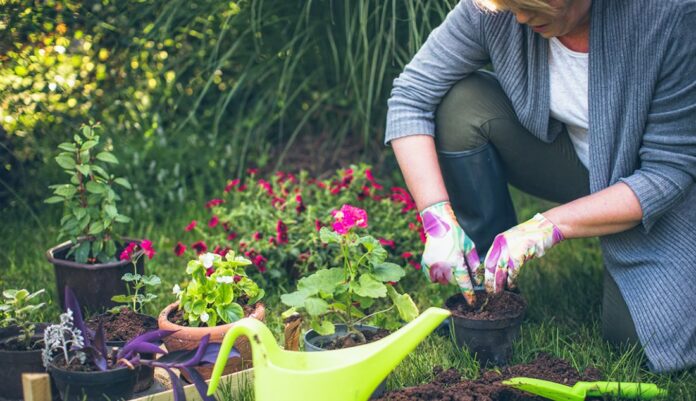 Retirement grants many the opportunity to focus on new hobbies and experiences that fit in with the new lifestyle.
Gardening can become much more than mowing the lawn or clipping the hedges to maintain curb appeal in the neighbourhood, it can become something that aids health and fitness, lowers your grocery bills and can benefit the community.
Here we look at why gardening is one of the favoured hobbies after retirement.
Stay active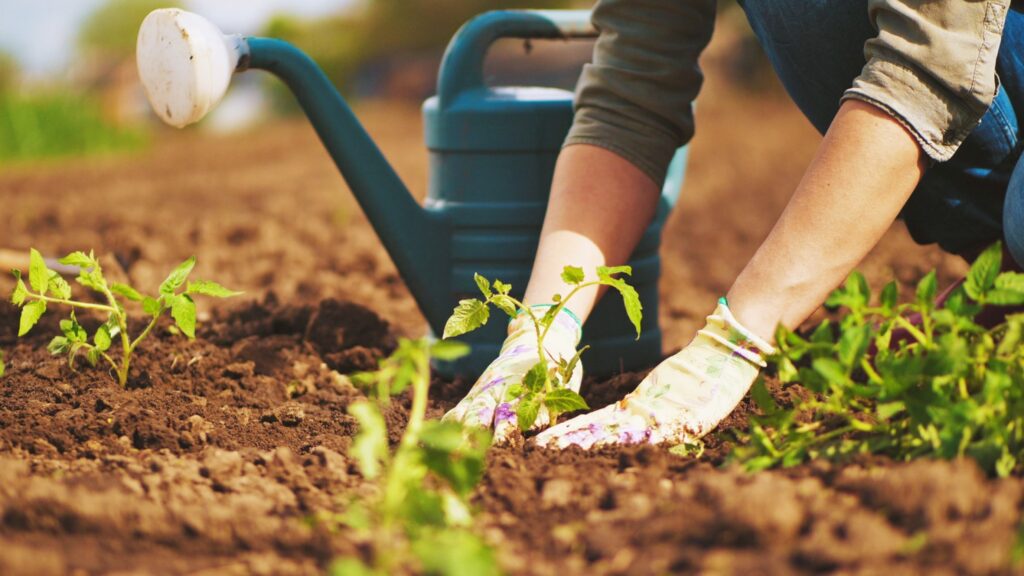 When many of us retire, we do not stay as active as in our working lives where we were often up and about early in the day and busy filling in duties at home around work hours.
Gardening does not require expensive equipment, but if someone is looking to source good retirement gifts for you they can click here.
For a small outlay, the simple watering of plants, raking of the lawn or general weeding will provide the body with exercise to help maintain physical strength.
The recommendation for adults to stay fit is to complete 30 minutes of moderate-intensity exercise on most days of the week.
Maintaining even a small garden will create this exercise without needing to join a fitness class, though that can be another hobby in retirement if it makes you happy.
Relaxation and stress relief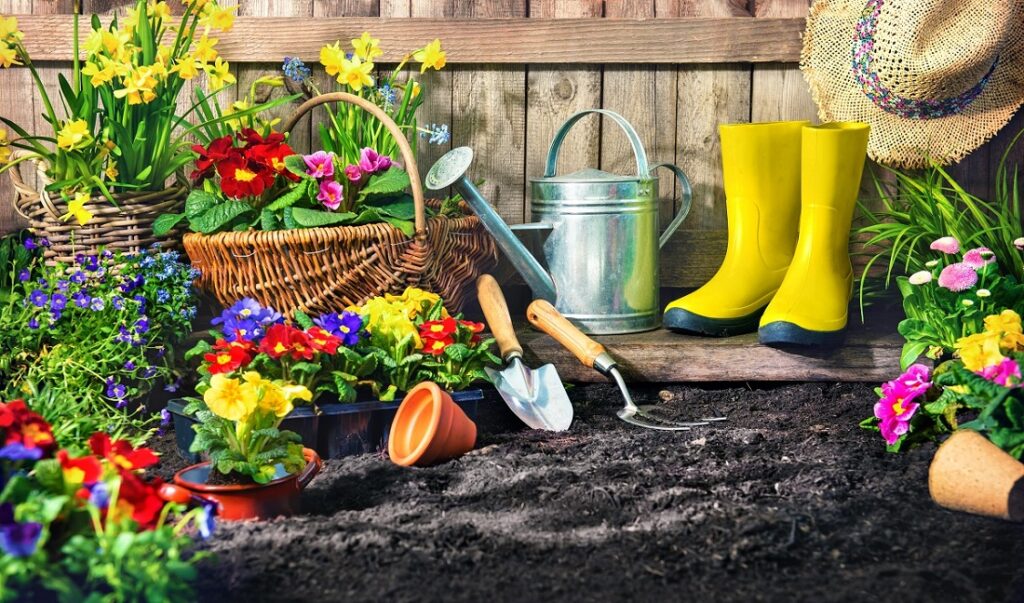 Scientists have found that spending time outside in a green space like a garden, creates a sense of well-being known as biophilia.
Looking after a garden not only gives a sense of achievement when you admire your handiwork, but it also keeps the mind occupied which is good for mental health.
This may be the reason why it is estimated that the risk of dementia falls by one-third in gardeners.
Being active and relaxed also lowers blood pressure and at the end of the day, you can appreciate all that you have achieved in the day whilst enjoying the scent of a rose in bloom through an open window in summer.
All of this means that you have more of a chance of becoming a centenarian.
Boost your immune system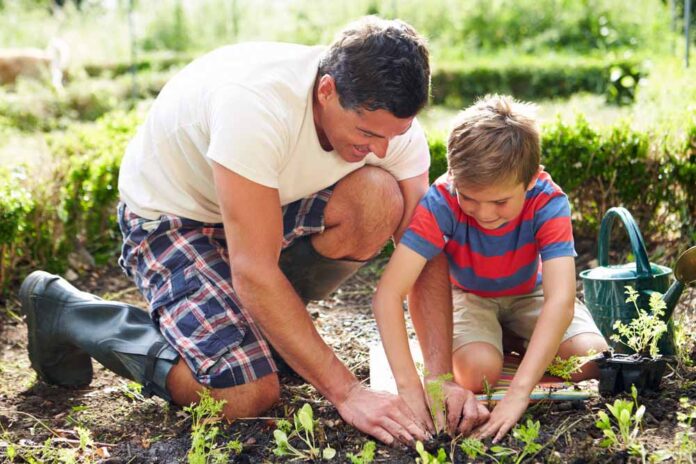 The immune system is boosted when gardening due to exposure to sunlight which creates vitamin D. This is important as the body produces less vitamin D as we age.
Vitamin D is also essential for bone health, reducing the risk of osteoporosis as well as supporting the immune system.
What is less well known is that the brain emits mood-boosting serotonin when in contact with a specific bacteria found in soil.
Serotonin is a natural anti-depressant that also strengthens the immune system which improves healing processes.
Healthier diet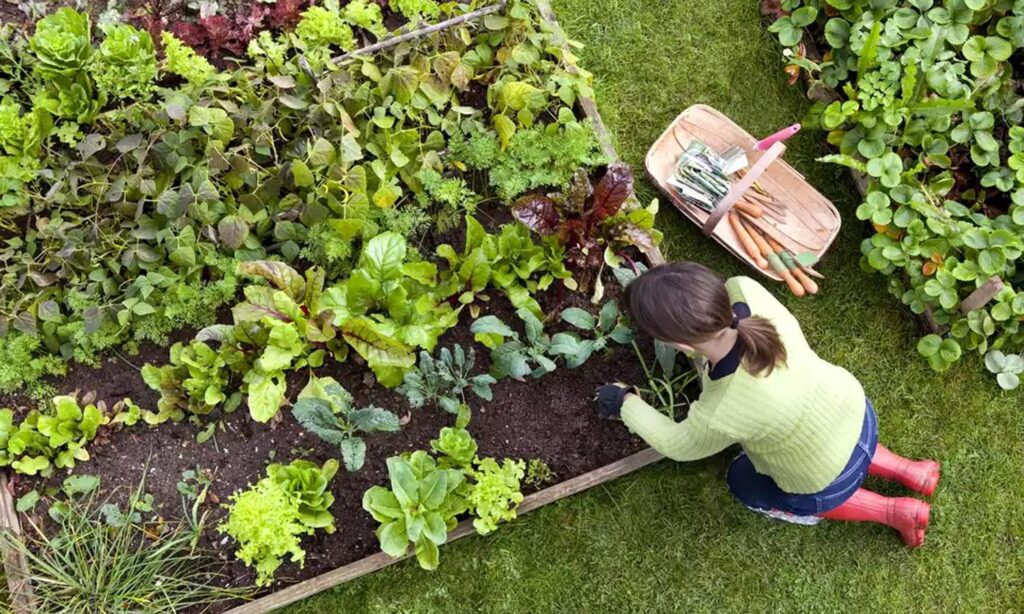 Turn part of your garden into a vegetable patch or grow courgettes, cabbages and onions among the flowers to not only reduce your shopping bills but to eat a healthier diet of fresh food from the garden, which will be the sweetest taste sensation.
Having a fruit tree in the garden can mean that you have more produce than you need, which means gifts for family and friends which maintains your social network, a significant issue for many in retirement.
Gardens can evolve to suit you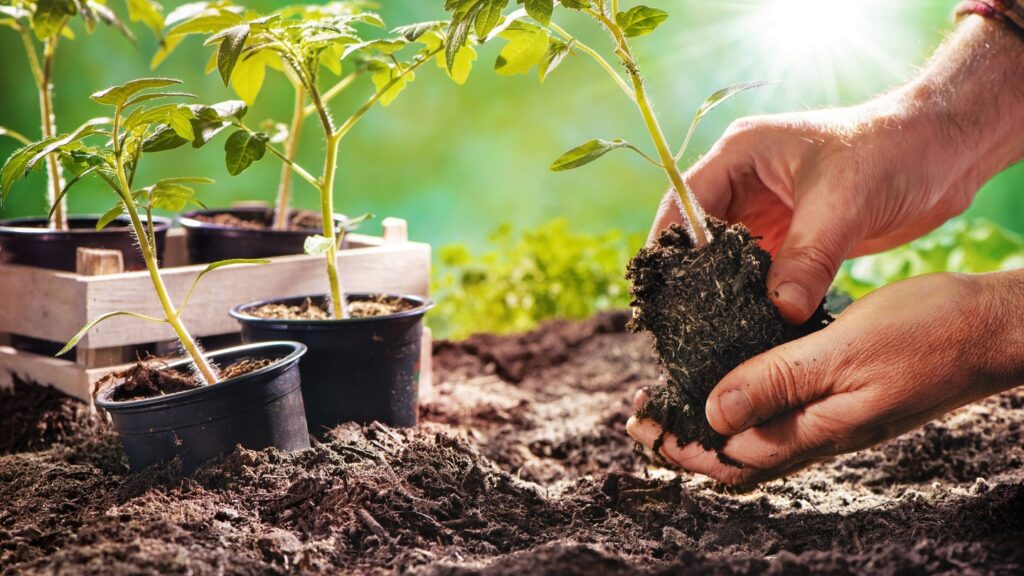 You can design your garden to be as low maintenance as you would like. If you do not wish to mow a lawn, put down gravel paths and have flower beds for a burst of colour throughout.
You may just have a small patio on which to grow potted plants, including vegetables because you have other calls on your time like caring for grandchildren. Whatever your circumstances, you can have a garden that evolves to suit your ability and time.
Community engagement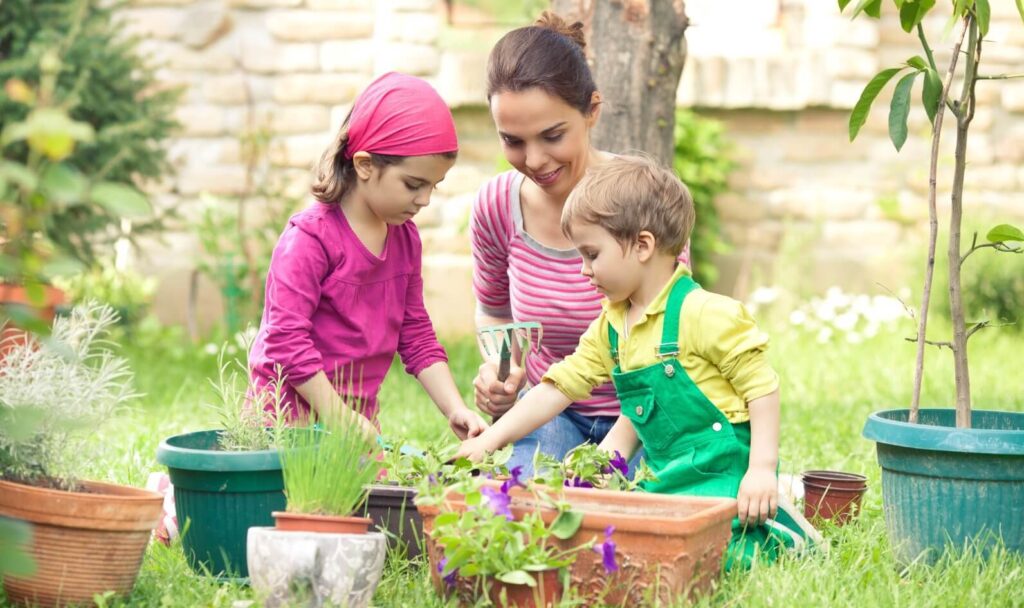 If you have a successful crop of fruit or vegetables, consider donating this to a food bank for distribution to local individuals in need. If you do not have a garden, consider helping out at a community garden or allotment.
Community gardens are often vacant pieces of land that local councils have transformed with the help of volunteers into growing spaces like orchards and similar.
This is a great way to meet new friends with the same interest in gardening and in other hobbies so that you have a wider set of friends locally to meet for coffee, go to the theatre or share time with in other ways.
Urban Farming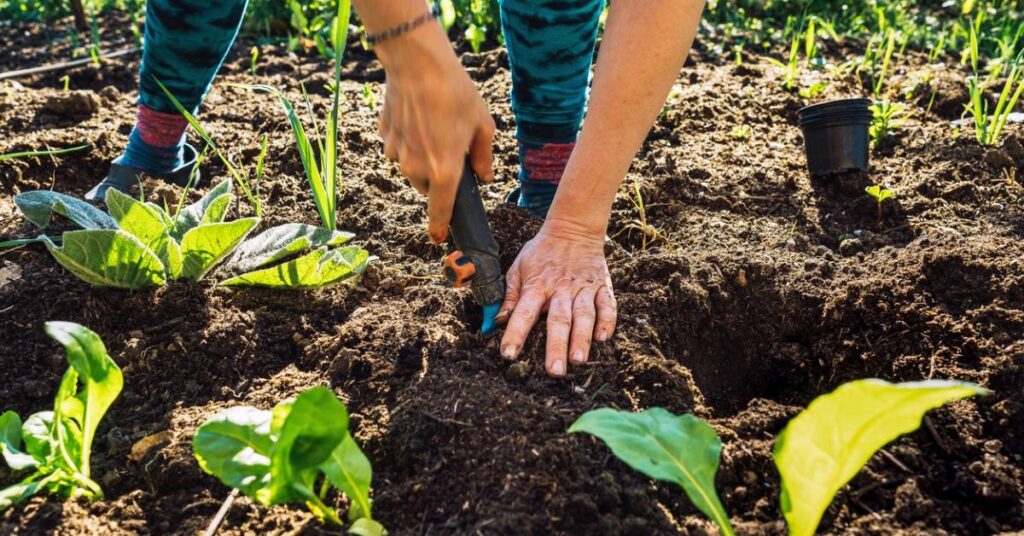 Across the US and elsewhere, there have been several sustainable urban "agrihoods", with agriculture as the centrepiece of a mixed-use urban development that offers educational programmes, plus event and meeting space.
These are fabulous places to volunteer, providing all the benefits of gardening already outlined, but offering a strong sense of place within a community where you meet all demographics and ages, improving quality of life as we age.
The agrihoods are mostly gardens, but also contain an orchard with hundreds of fruit trees and a children's sensory garden. The land provides fresh, free produce to about 2,000 households close to the farm and supplies a healthy food café on the site.
Indoor gardening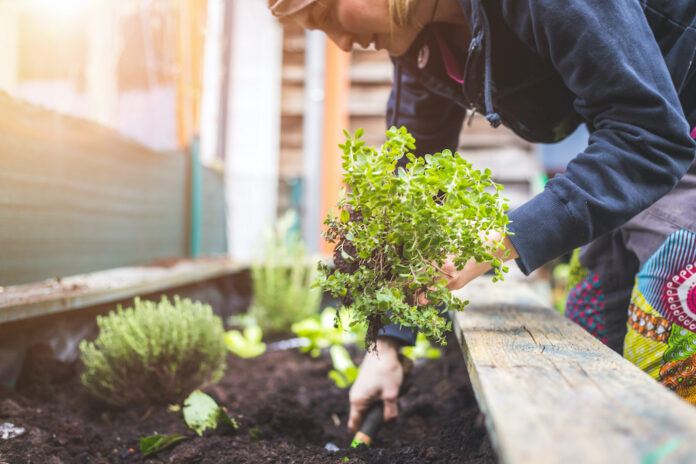 If you do not have access to green space to garden, you can begin within the home with simple potted succulents, spider plants and herbs that suit your space and interests.
If you want to garden all year round, you can also grow annuals, vegetables and ornamental plants from seed inside in winter, transplanting the seedlings outside in spring.
How to get started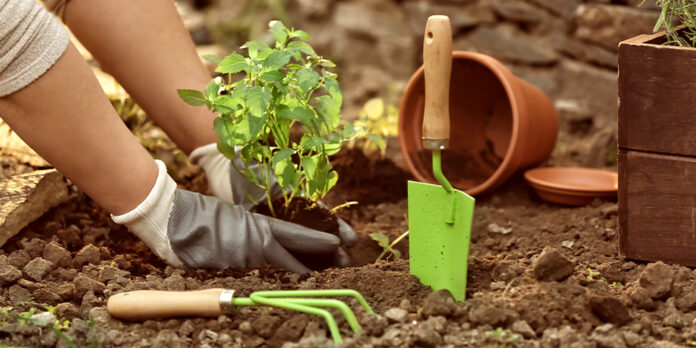 Gardening has grown as a hobby over recent years and more so recently with lockdowns and restrictions on movement keeping many housebound. Seniors have been reaping the joys of gardening for far longer since it is the second most popular physical activity after walking for those who are retired.
There are lots of hints and tips about gardening online. Start with the plants that you love. whether flowering plants, trees, shrubs or vegetables and look for forums that you feel comfortable to ask questions. You may want a water feature for keeping koi or plants that attract butterflies or bees.
Greenhouse gardening will elongate the seasons so the winter months feel shorter, and time is needed to read through seed catalogues for the year ahead. You can also take up a course locally to learn the basics of gardening, which is motivational and confidence building.
Gardening in a retirement facility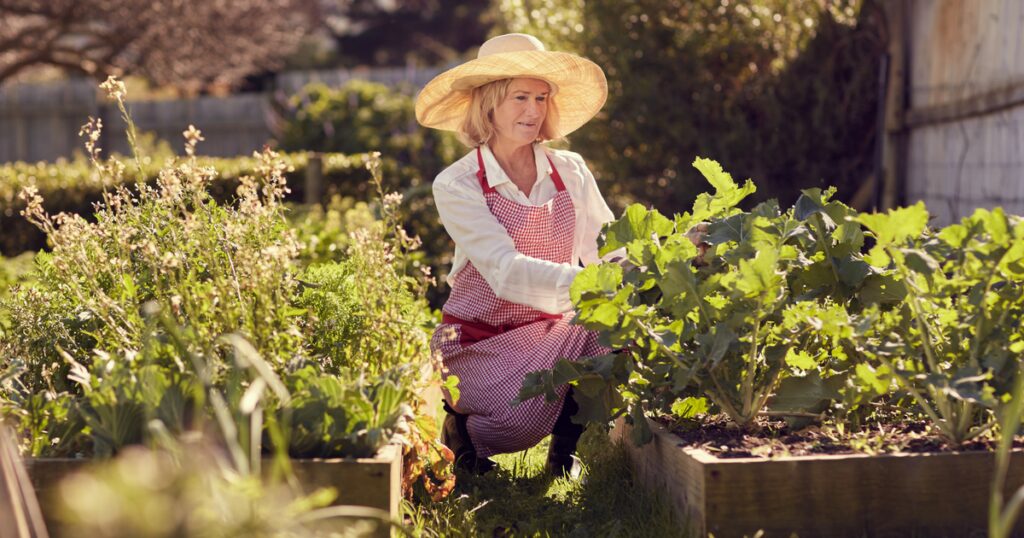 For those living in a retirement facility, owners and managers are aware of the benefits of gardening and will often arrange tours and plant shopping sprees for residents as well as sessions to make hanging baskets and other floral arrangements.
These are resident-led groups that bring fun and friendship into the gardening experience.
Ergonomic raised beds in the gardens restrict the amount of bending necessary and reduces the risks of a fall.
These beds will often contain herbs and vegetables for the chef-prepared meals. Some places will also allow you to bring some of your cherished plants to your new home.