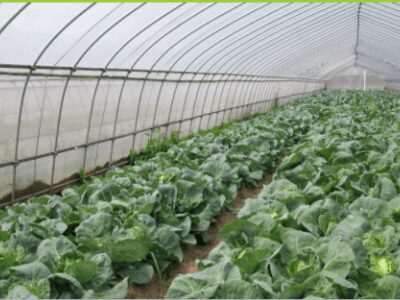 Expected Commercial Polyhouse Farming Profits in India: Poly House Farming is the process for growing vegetables and other crops in a controlled environment. Why is this Poly House Farming so important? If you tune in to the news, you will see a number of deaths of farmers on a daily basis. Due to the external factors on which farmers are dependent on. They do not have control of the rains, floods, temperature, humidity, etc. Any of these can ruin the crop of a farmer. Hence Polyhouse has a huge role to play. Here you can control each and everything, right from the temperature to the irrigation. Earlier we have given the information on the Cost of Polyhouse Cultivation in India. We will now provide you with information about Indian Polyhouse Farming Profits.
When Can You Expect Your Investment Back in Commercial Polyhouse Farming:
Polyhouse Construction Costs are very high. It will go to 36 lakh rupees in India. It is such a huge amount. Therefore, people who are going to start this company will have a concern as to when Poly House Farming will get back their investment. In the worst conditions, you will get back your investment in 4-5 years. Furthermore, if you maintain it properly with good returns, you will get the initial investment in just 3 years. Such is the potential of Commercial Polyhouse Farming in India. Go through this article to know more about it.
What is the Commercial Polyhouse Farming Profits in India:
We can easily say that Poly House Farming has very high profits. Since you can control all the external factors, you will never face the loss of crop. This is the reason, why most of the farmers are opting for this concept. But what are the profits that one can expect from Poly House Farming? One has to know the Economics of Polyhouse in India, before starting it. Hence we have tried to get some information from a number of sources. While we will try to throw some light on the same.
Below is the various Average Income from Poly House Farming per Acre:
Gerberas: 40-45 lakhs/acre
Dutch Rose: 33-35 lakhs/acre
Ginger: 15-16 lakhs/acre
Turmeric: 14-15 lakhs/acre
Color Capsicum: 12-15 lakhs/acre.
Tomato: 12-13 lakhs/acre
Cucumber: 9 lakhs/acre
These are some of the crops that will give you the highest profits in Polyhouse Farming in India. Furthermore, check the below link which will give you more information on Commercial Poly House Cultivation in India.