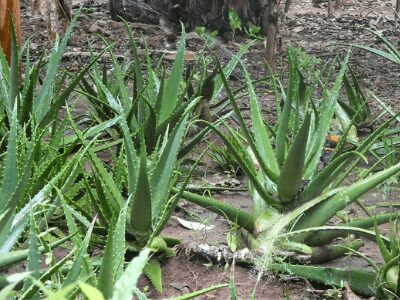 Expected revenue in India for Commercial Aloe Vera Cultivation: Hi there. We think you'd like to learn about India's Aloe Cultivation Revenue. Since you are here it is pretty much evident. We have earlier gave information on the Aloe Vera Farming Costs. You can use that information to get the basic idea of different Costs in Aloe Farming. Now that we have given the Cost of Cultivation of Aloe Vera, you can now access the information on the Profits of Aloe Cultivation in India.
List of Companies to Sell Aloe Vera
There is an increasing number of people turning to this market. This is attributed to the Aloe Vera Farming Profits. You can get higher income from Aloe Vera Farming against the price of aloe cultivation. Aloe Vera's promotion also presents some favorable conditions for producers. So why invest in other crops that produce less income when you cultivate Aloe? So we're bringing this information about Aloe Farming's expected income. You can use this information without any threat to begin Aloe Farming in India.
Costs and Commercial Aloe Vera Cultivation Profits in India:
Now we're going to give the details about the 1-hectare land cultivation of Aloe Vera. In Indian Measurement, it is nothing but 2.4 acres of land. Because our cost information is also estimated on a 1-hectare land, we are providing this information.
You can get the maximum income in this sector from the table above.