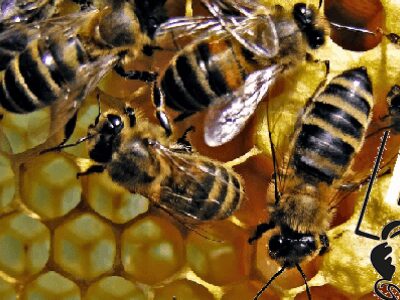 How To Start Commercial Beekeeping Tips in India: If you have a desire to start Beekeeping at home then we are here to help you out. We are going to give some Tips to Start Honey Bee Farming. The first thing that you need is not only desire but also interest and time. Both these things work together to give you some good Honey Yield per Hive. So what are the tips that you need to follow to start Apiculture? What are the important Rules for Successful Beekeeping? We are now going to let you know them.
List of Beekeeping Equipment in India
How To Start Commercial Beekeeping Tips in India:
Here we are going to let you know 10 Best Tips to Start Commercial Beekeeping in India. You can also think that these are the 10 Steps to Start Beekeeping Tips for Beginners. We hope these How to Start Commercial Beekeeping tips will help you to start Apiculture.
1. Start Early in the Season:
You must be thinking what is this tip to start Beekeeping early in the season. You should make sure to start Honey Bee Farming at the right time where honeybees will get nectar from flowers. If you start too early where the bees do not get flowers, you will end up with no honey. If you start too late, then all the nectar in the flowers dry up, even you might not find flowers. Hence starting the Beekeeping Early in the Season is the right thing. If you are searching for What time of the year do bees come out, then let me tell you that it is March? Basically, you can start Apiculture in every season.
2. Prepare your Must-Have List:
There are a number of things that this Beekeeping requires. You should prepare a list. You will require Beekeeping Equipment, you will require Honeybee varieties and a few other things. Hence you should go according to this list which makes your process an easy and efficient one.
3. Start With High-Yielding Bees:
Anyone who wants to start anything has a purpose in their mind. In this case, Honeybee Keepers want good honey yield. Though there are a number of factors that affect the Honey yield, you should also select good honey bees. To Start the Honey Bee Farming, you can select Apis Dorsata or the Rock Bee, Apis Indica The Indian Bee. These are the most common Honey Bee Species in India. Hence you can use them to Start Commercial Beekeeping. Furthermore, check the link to know High Yielding Honey Bee Species.
4. Start With a Nucleus Colony:
Since you might not have any idea about Honey Bee Farming, you should start a Nucleus Colony. When you start with a small colony you will have a better idea about bees and beekeeping. Hence it is always better to start a Nucleus Colony. With the knowledge that you will get with the Nucleus Honey Bee Colony, you can start a big colony that produces good Honey yield.
5. Start Two Bee Colonies:
There are many advantages if you start Two Honey Bee Colonies. If you start 2 Honey Bee Colonies, you will get to know the problems when you compare both the colonies. Also, you will get to know the behavior of the honey bees more with the 2 colonies. With this first-hand experience, you can start the beekeeping in a commercial method.
6. Inspect Honey Bee Hives Every 7-10 Days:
Beekeeping is not regular farming. You should pay a visit to the Beehives once every 7-10 days. Honey Bees are facing a lot of issues these days like lack of flowers, crops, pollution, and radiation. They are dying, leaving the hives empty. Hence to rectify these issues, you should pay a visit.
7. Use Modern and New Equipment:
There is a good amount of technology happening these days. There are a number of new equipment available for honeybee farming. You should select the best suitable honey bee equipment for your bee farm. Also, you should avoid the use of second-hand equipment. Though you will get that second-hand equipment at a cheaper price, it won't fetch you anything. Furthermore, it is always best to use New Equipment.
8. Keep the Hives where you can see them:
You should know what is happening with your bee colony. Hence it is advisable to start the Bee Hives where you can have an eye once in a while. While if something is wrong, you will get to know at that spot.
9. Keep it Simple:
Do not try to start in a big way. Do not try to start in a way that will make things complex for you. It is always best to keep it simple which will let you face anything. In the end, you can see some good results. This is one of the important things to remember about how to start commercial beekeeping tips.
10. You Should Not Expect Honey from First Year:
You should keep this in mind that you will not get the honey yield in the first year. If you do not know this, you might end up worrying why the honey yield is less on your farm. While you will get the Honey yield from the second year and it will go on.
These are some of the tips to Start Apiculture in India. We have covered a few and important things on How to Start Commercial Beekeeping Tips. There are many others too. These will have some good first-hand knowledge for you. Furthermore, check the below link to know more about How to Start Apiculture Farming in India.
Also, See Best Honey Bee Species for Commercial Beekeeping in India