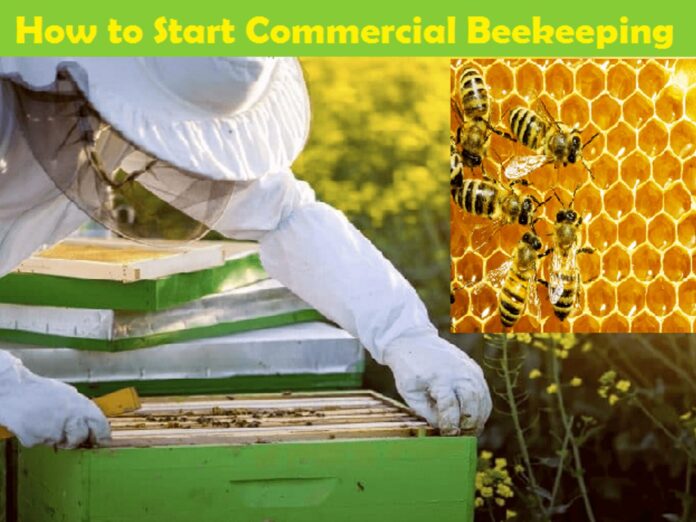 Commercial Beekeeping Cost in Inda: Beekeeping is now one of the best Agri-Business in India. There are a number of factors for it. The bottom line is you can earn some good money in a real quick time. If the conditions are favorable, then you can never look back once you start Apiculture at Home. Since many people are showing interest in Starting the Commercial Honey Bee Keeping in India, we have provided information on the same. Earlier we have come up with How to Start Commercial Apiculture at Home. You can check that to have an idea. Since you need to know the Cost of Commercial Beekeeping, we are providing this information for you.
We have enlisted the Cost of Apiculture in India in the below table:
From the above table, we hope that you have got an idea of the various Commercial Beekeeping Cost at home. People who are searching for How much money can you make from a beehive can also use this information.
Estimated Commercial Beekeeping Cost in India:
Now that you have got to know How to Start Bee Rearing, you should know the Cost of Beekeeping in India. In case you do not know a thing about it, do not worry. We have developed this Cost of Beekeeping Project in India exclusively for you people. This will serve people in need of how much it costs to start an internet bee farm.
We're going to give the Apiculture Cost with 40 colonies in this data. This is going to make the process easier.
You'll need 40 Bee Hives for 40 Bee Colonies. Beehive's price in India is about 6000. That is why Bee Hives ' total cost is 40 x 6000 = 2,40,000.
The Bee Box comes first. You're going to need 40 bee containers. That bee box price is about 400 rupees. The total cost of the bee box is 16,000.
You have to spend money on the tray and honey units that are uncapped. The Honey Units + Uncapping Tray price is approximately 12,500 rupees.
Commercial beekeeping equipment will be needed. To know the various beekeeping tools, click on it. Commercial Honey Bee Equipment costs approximately 5000-7000 rupees.
You should also buy Bee Wax Sheet to Attract Bees. It will cost you around 350 rupees per kg.
Through Beekeeping, you will pay labor wages. The average labor cost of beekeeping through India is about 30.000 rupees.
The Transportation Charges are around 20,000.
Apart from this, you will also incur the Cost of Annual Feed of about 10,000
The Total Estimated Cost of Commercial Beekeeping in India is 3,34,850.
This is all about the Cost of Commercial Apiculture in India. We're going to try to get more details in India like Honey Bee Suppliers. You can also check the link below for more information on Commercial Bee Rearing in India.
Profit Margins of Commercial Beekeeping in India