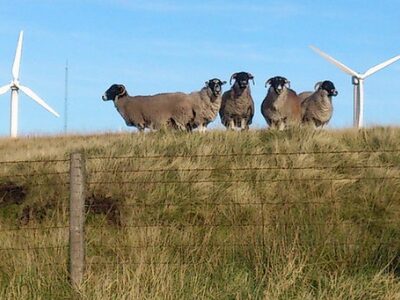 Does your farm do all it can to protect the environment? If not, perhaps you are looking for ways to start making more of a difference.
It's all about the approach when it comes to embracing a greener way of working. But, ultimately, it comes down to one thing: it can save you a lot of money.
We're going to look at some of the methods that many farms are turning to, in an effort to go green. Take a look and see if you can use some of these ideas for your operation.
Waste
There's a lot of waste that results from different agricultural processes. And, it's important for responsible farm owners to do what they can to reduce it. There are regulations in place, of course, so you have to do your bit in legal terms.
But, there's also plenty of cost-saving benefits, too. For example, much of the waste from the agricultural process can be turned into biogas. After the process, you can use biogas to generate electricity or fertilizer. If you want to invest in the short term to save money in the long-term, then why not look closer at converting your waste to biogas?
Solar
Just as homes use solar power to save money, so can farms. In fact, with so much land on your hands, it seems silly not to. Take a look at our recent article about Nebraska farmers, and how they are embracing solar power.
It's an illuminating look at how farmers are seeking out cleaner and more efficient ways of powering their operations. And, of course, they are saving a lot of money in the process.
Building Work
All farms need upgrading all the time, so think about how you can do this in a more eco-friendly way. All stages of the construction process can benefit from greener ideas. The materials you choose to build with can make a huge difference as can non-destructive digging in the initial stages. It's a sensible option, for any farmer looking for a long-term investment.
Greener building processes help you protect the land you farm off, as well as giving you a higher return on your investment. And, in the world where farmers are struggling to sell their produce for a profit, it's savings like this that will make a difference in the future.
Organic
The market for organic produce has settled down in recent years, but make no mistake: it's here to stay. So, if you are struggling to make ends meet, it's something you might want to consider.
There will be wholesale changes to make, of course, to meet the regulations for standards in organic produce. But, it's part of the mix when it comes to the future of farming, and making a move now will help you get ahead of your local competitors.
Do you have any experience of turning your farm into a more eco-friendly operation? If so, we would love to hear more about it – and we are sure everyone else feels the same. Why not share some of your ideas by leaving a comment on this post?