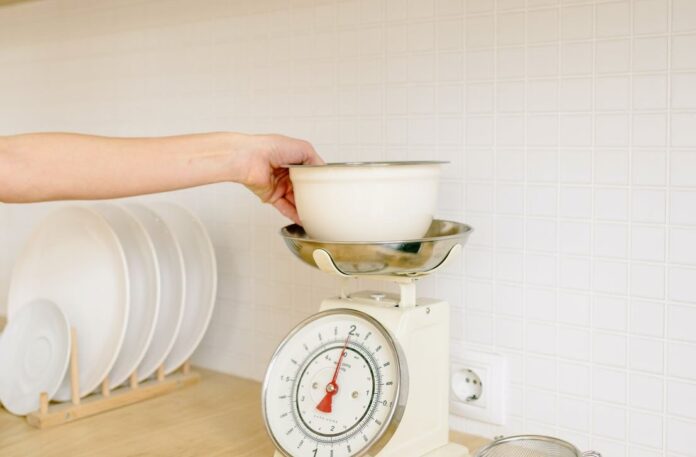 Farming scales are essential when operating in the farming industry, whether your specialty is livestock, dairy, or growing crops. These technologies significantly affect the working time and efficiency of farming operations. It makes farm labor easier and faster.
Weighing the produce and trading it would require scales. A scale is essential to track your farm's performance and the estimated profits. It's an absolute necessity when it comes to farming. Almost every farmer worldwide utilizes scales for their farm.
But with the numerous scales and technologies available on the market, many are still confused about which of these scales to purchase. Moreover, not everyone is tech-savvy enough to easily discern which scales would benefit them more. Hence, in this article, we will discuss the top seven scales that are recommended for farmers.
1. Weighing Management System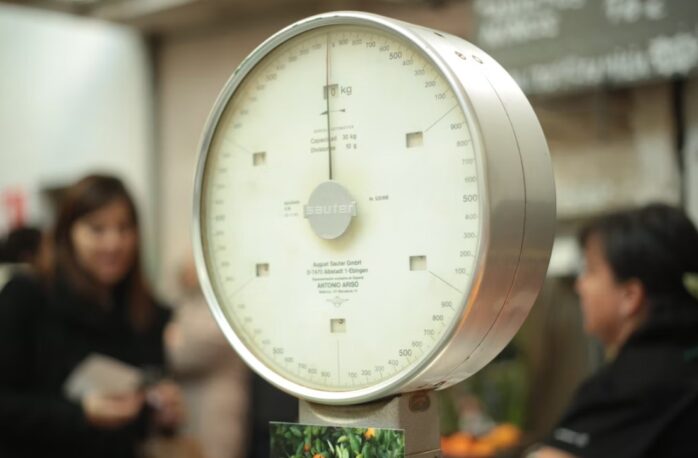 A farmer requires numerous scales on a farm. However, it's hard to keep track of everything when all of it is in use, and you have to note everything down. One thing that can help you keep track of everything is a scale management system.
Find a system that can manage the label printer, scales, receipt printing scales, and weigh-wrap labelers with this system. A credible system can give farmers and business owners peace of mind since some companies offer phone support.
For instance, you can use a Weighing Management System for intelligent business reporting. With this, you can manage your farm whenever and wherever you go. Moreover, according to Wedderburn, it can give you the freedom to manage multiple scales in different locations since you can check them remotely.
2. Pallet Beams
Pallet beam scales are perfect when weighing livestock such as calves, cows, goats, lambs, etc. Farmers can use it to measure the weight of several animals at once, but ensure that it's large enough to support this. Also, it's portable so that a business owner can take advantage of its adaptability and convenience.
Some companies would also add built-in handles and wheels so you can quickly move them. The best thing about this scale is that you can store it. It's lightweight and portable, and it does the job.
3. Dial Scales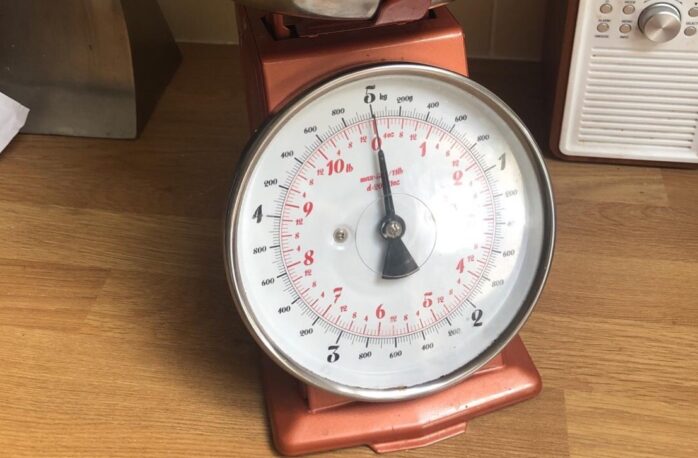 Dial scales or bench scales are a standard technology used by farmers. The background of its name is due to its size. It's small enough to place on a bench or floor, but you can also set it on tables. It's a convenient scale that you can place wherever you want.
Dial scales are pretty straightforward to use. It's portable, and you can use it to weigh your harvests and livestock. Since it's portable, you can use it on your farm or in the farmer's market where you have to weigh something on the stop for your customers. Bench scales are ideal when you want to sell produce by weight.
4. Hanging Scales
Does your floor have limited space? Is it too crowded to install a scale on the floor or table?
Then, you may want to use hanging scales instead of trying to make room for them.
Hanging scales are also reliable when you want to measure something in a rush. These conveniently have a top shackle and bottom hook and durable material.
It's mainly used for weighing fishes, fishnets, fruits, vegetables, and other livestock and crops. These scales can handle impact and rigorous conditions due to their compact frame.
5. Labeling Scales and Wrappers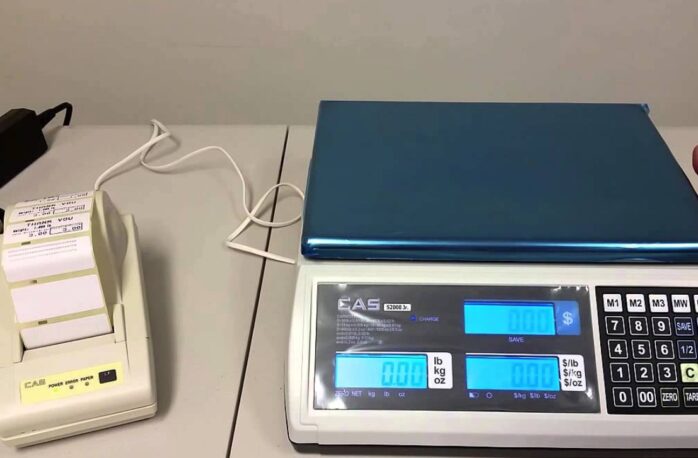 When packaging your product, it should be secure and accurate. A labeling printing scale is handy when packing and shipping your product. Purchasing an automatic wrapping and labeling machine would help cut your working time and expenses.
It's helpful when managing inventory as well. The chances are that you will have items that look the same, so having a label for these things is incredibly helpful for tracing. By using this scale, you can reduce mistakes.
6. Platform Scales and Bases
Platform scales and bases are built to withstand the weight of large bulky items throughout the day. When something is heavy, it's natural that there will be wear and tear. However, this type of scale can withstand such concern. It's large enough to weigh any ideal heavy items when measuring livestock or other heavy objects. Indeed, it's perfect for weighing livestock since it's close to the ground.
There are items that an ordinary scale can't weigh due to the risk of breaking. Thankfully, platform scales make it easier for farmers to weigh pigs, chickens, cows, and lambs. These animals can easily walk on it without any alarm and with less struggle. Of course, platform scales are multifunctional. You can also use it for grain, hay bales, and other heavy crops.
7. Moisture Analysers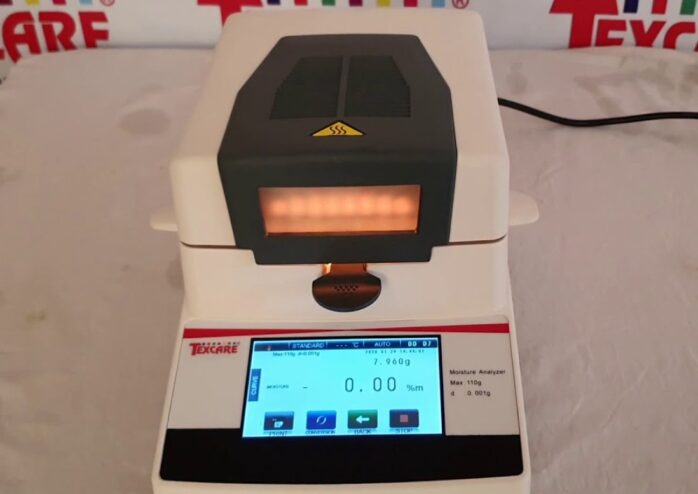 A moisture analyzer is a specialist weighing device used to determine the moisture content of pre-packed products. It's used to ensure the consistency and quality of crops, such as barley, wheat, and maize.
As a farmer, you know that moisture can significantly affect a product. When there's too little moisture in the produce, the crop can disintegrate. On the other hand, if there's too much moisture in the harvest, it could encourage the growth of harmful bacteria. Either way, you wouldn't want to deliver faulty products to your customers.
You can avoid these accidents by measuring the moisture content before shipping your products to your clients.
Final Thoughts
When choosing a scale for your farm, it would be best to purchase one meant for your produce. You should use a scale as intended. Also, you should also keep in mind the amount of work a scale needs to handle on your farm. If the work isn't too heavy, you can opt to purchase the regular scales on the market that are fit for your farm's needs.
How you plan on distributing and selling your product is also a factor that you should consider when shopping. By pondering on this, you can decide what kind of scales would complete the job conveniently. Also, ensure that you meet all the requirements when shipping and distributing produce. Accuracy and efficiency are critical to a happy farmer's life.