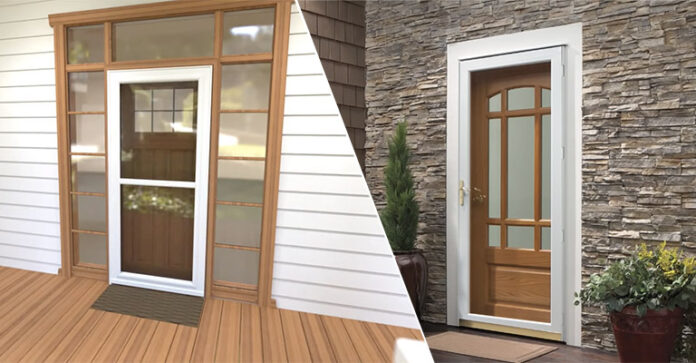 When you think of buying a storm door, some questions may arise in your mind about the best storm doors in the market. Larson and Andersen are at the top of the list and many get confused between the two, wondering which one is best? Larson or Andersen storm door? So for making it easier for you, we have searched a lot about them and came to know the differences.
Get yourself the best storm door today and get away with weather elements like dust, rain, high temperature, etc, which make your house dirty. Moreover, with best storm door, you may get plenty of sunlight, which is necessary for your beautiful house and body, which has been blocked by the ordinary door. You may choose the one on the basis of your needs.
Larson vs. Andersen storm doors, let's make a comparison list between the two about their features so that you could understand more properly which of the storm door suits you.
Larson vs. Andersen Storm Doors: Which One to Pick?
Quality and Material
Larson and Andersen never compromised on their quality. Both have been known around for their durability for years. But if there is a chance of default, then you may use the available warranty.
Larson Storm Doors
Larson has a great reputation all over. Their durability is outstanding, and the material used in it is something you can rely upon without having second thoughts. They use weather-resistant technology called Duratech. This helps the door in any worse weather conditions. This also protects storm doors from aging. Larson provides a warranty for the aluminum doors only.
Andersen Storm Doors
Taking Andersen doors to your house will never be a regretful decision because they provide you with excellent quality and not only this, but they also provide you with a lifetime warranty of the product. If your door's frame faces an issue or paint comes off, they assure you timely return and repair.
Variety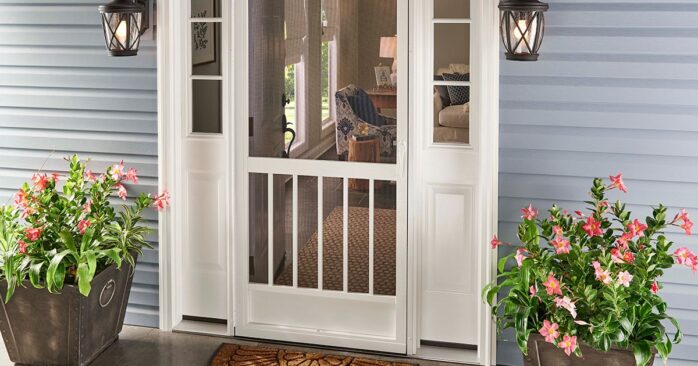 A wide range is available in both Larson and Andersen storm doors. Selection could be difficult for you, but to make it simple, the comparison is below, just go through it.
Larson Storm Doors
Larson company provides you with a wide range of varieties. The best part about this is you will never run out of choices. When you start looking for the storm doors of your house, you will find different models like traditional and elegant. In Larson storm doors, you will find 4 core categories: they have seasonal ventilation doors, retractable doors, special category doors, and self-storing doors.
They have a wide range of glass options like Clear Tempered glass, Double Bevel glass, Low-E classic glass, and Keep Safe glass for extra security. Picking between handles with various finishes will be a task for you as there is a bundle of choices such as brass, brushed nickel, antique brass, aged bronze, and even sandstone.
Andersen Storm Doors
Talking about Andersen storm doors, a huge range of variety is available like full-view interchangeable, full view retractable, LuminAire retractable insect screen door, and light panel ventilating storm doors. But with this, Andersen has the option of a customized door as well. You can customize the color and hardware of your choice by just going up to their site. You can easily make a selection according to your need and decorate your storm door.
Up to Date Features
With upgraded designs, you get a lot more features in Andersen storm doors and Larson storm doors. Every type has its unique feature and design to keep your house updated.
Larson Storm Doors
It has a feature of 5 hinges. It works amazing for the doors which open and close constantly. This feature is necessary for the places which are quite busy like shopping malls. There are several other features that you may get with specific models of doors. For better security, it has a feature of keyed deadbolt lockset or 3 points locking system to create extra safety. Also, you can check home-security.com and check monitored security systems and services.
Andersen Storm Doors
The convenience of light and bug control is present in their doors. With light entrance and ventilation, you can get control over the bugs' entry. Most of the doors come with weather stripping. So you can get the best gap sealing instead of getting it separately from the market with low quality and, most importantly, size will be accurate which may vary if you buy separately from the market. Last but not least, you get metal corner brackets as well to strengthen the joint of the door.
Ease of Installation
Both of these provides you with different installation methods, check them below to find out easy type for yourself.
Larson Storm Doors
Unlike all other brands, Larson storm doors come with extenders and hinge holes to provide you with easy installation of the doors without any cutting and sawing with heavy and difficult tools you can just use ordinary tools available at home. They provide the exact size of the door that you need for entrance and make it easy for you to install it in less time.
Anderson Storm Doors
Pre-assembled doors also come for easy installation. This feature removes the problem of a puzzle, which part needs to be fixed first. By using ordinary tools, the door can be installed within 45 minutes. Andersen storm doors come with easy installation options such as Rapid Install 1, Pro Install, and Rapid Install 2 according to different storm doors. Still do not forget to watch some installation videos and follow up on the guidance given by manufacturers.
FAQs
Is Larson a good storm door?
Yes, Larson is a good company, especially in regards to storm doors. They have been known for 65 years for their quality. Colors, hardware, finishing actually everything is outstanding in their products.
Does Andresen make good storm doors?
Yes, they make good storm doors. The material used is high quality. This company provides a wide variety of storm doors with extraordinary features.
Are Pella and Larson the same company?
Actually, the Pella was bought by Larson. Their storm doors line is now sold at Lowe's store nationwide. They combine the best of both storm door lines to make a more specialized form.
Summing up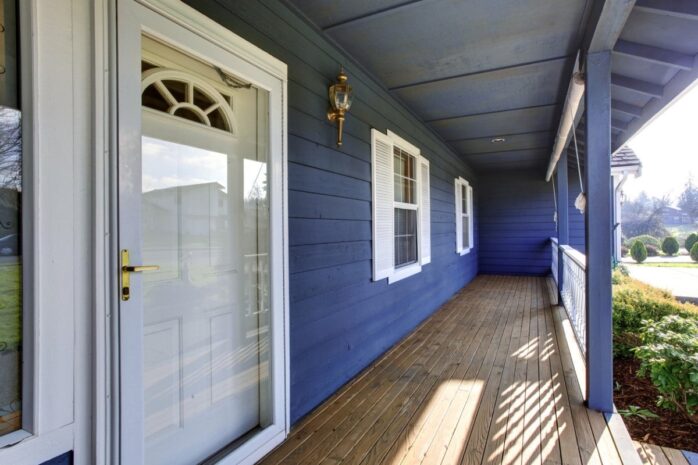 Both Larson and Andersen have good hype around. If you like to go with traditional style and some classy designs, then Larson is for you, but if you want to implement your ideas and customize your door, then Andersen will help you do that. Although there is no basic difference and you cannot say which one has better quality or features; both of them provide their best to give a standard of quality and features to their customers. The selection is totally yours on the preferences of your needs.