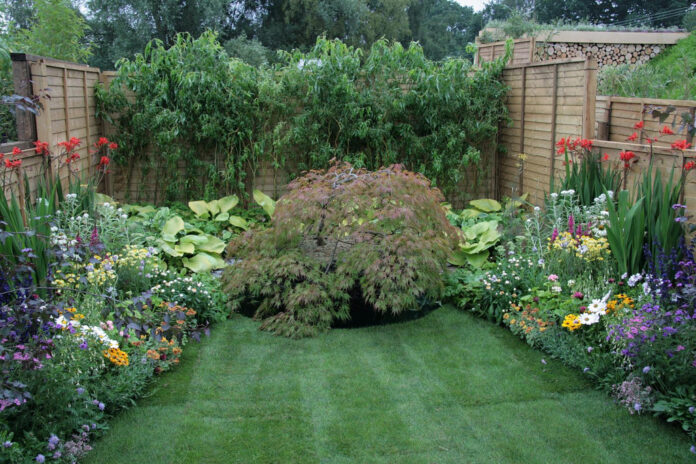 Create a natural, private sitting area in your backyard by arranging plants in a half-circle. Build a trellis that meets with the corner of a fence, or build a U-shaped trellis in an open area. Plant evergreen ivy or climbing plants at the base of the trellis and train the plants to climb the trellis. You can leave grass inside, or you can layout pavers to create a small patio inside the trellis. Place a park bench (they can be found at most big box home and garden stores) inside for a cozy, romantic retreat.
Keep your retreat neat and clean by pruning the climbing plants. Depending on the type, pinching the stem tips will make the plants bushier, creating a thicker wall of green on the trellis. Always remove dead or decaying plant matter, and keep the area around the bottom of the trellis mulched with decorative mulch. Mulching not only looks pretty but helps the plants to grow quicker and helps keeps pests and disease away from the plants.
If you want lights in the area for a romantic glow, consider using decorative solar lights. They give off a dim glow (as long as you do not buy the spotlights) and come in a variety of shapes and sizes. Complete the romantic area with a water fountain in a corner or in front of the retreat.